October started with a very nice trip to Paris, France. I was there from the 1st of October to the 3rd. We went by bus and it was quite a journey. Around 8 hours each way.
The week after, I had some Intro+ parties and activities. Intro+ was organized by the university for students that enrolled last year. It was quite fun: there was a pub crawl on the Thursday and then a party on Friday. I didn't go Saturday, but I really do not regret the decision 😂.
One more week of classes, of pub quizzes and dinners passed and the Dutch Design Week (DDW) started in Eindhoven! Not only the DDW started, but the Heroes Like You festival and exhibitions at my university were also on display.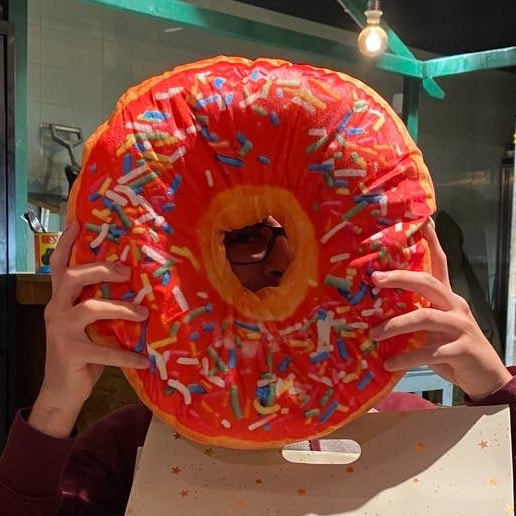 From high wire walks between the tallest buildings at my university, an airman drone performance and a lot of other things around the city, it was quite a filled week.
Three weeks into October and it was my birthday. I must say I do not feel much older, as it was just one more day, but well… I'm 22 now! I had a birthday dinner with some friends and then we went to a karaoke bar! It was quite fun!
Among the gifts I was given, there was a donut pillow, a wooden tompouce - thanks baby toys section at HEMA -, boxers with tompouce - you see the pattern? - and really nice socks. My parents also sent me some nice goodies!
The last week has been more quite socially, even though my friends and I just watched a terror movie last night as part of our Halloween gathering.
Now, it is time to get ready and wrap up this quartile!