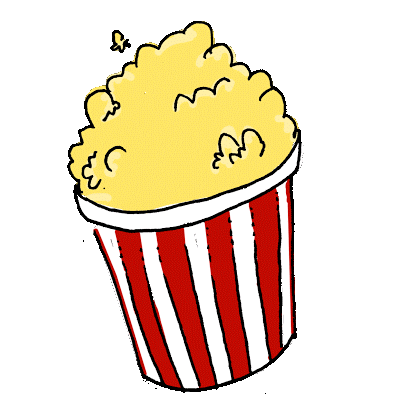 This is an extensive list of movies 🎬 and TV shows 📺 that I have watched. After completing a movie, or a season, I add it to this list with a rating. In addition, I also track live performances, such as 🎤 concerts, 🎭 theatres, and 👑 drag shows.
🎤 Performances
Candlelight: The Best of Einaudi
Michelle Lynne
★★★★☆
Bianca Del Rio is Back!
Bianca Del Rio
★★★★★
Foundscape Orchestra
★★★☆☆
Standup Comedy
Holy Moly Club
★★★★★
Hold the Girl Tour
Rina Sawayama
★★★★★
Dirt Femme Tour
Tove Lo
★★★★★
Unsanitized
Bianca Del Rio
★★★★★
The Chromatica Ball
Lady Gaga
★★★★★
The Solar Power Tour
Lorde
★★★★★
Ancient Dreams in a Modern Land Tour
MARINA
★★★★★
🎬 Movies
The Hunger Games: The Ballad of Songbirds & Snakes
★★★★☆
Sonic the Hedgehog 2
★★★☆☆
You Are So Not Invited To My Bat Mitzvah
★★★☆☆
Guardians of the Galaxy Vol. 3
★★★★☆
Red, White & Royal Blue
★★★★☆
Murder on the Oriente Express
★★★★☆
Ant-Man and The Wasp: Quantumania
★★★★★
Shang-Chi and the Legend of the Ten Rings
★★★★★
A Kindhearted Christmas
★★★☆☆
Too Close for Christmas
★★★☆☆
Avatar: The Way of Water
★★★★★
Falling for Christmas
★★★☆☆
The School for Good and Evil
The House of Flowers Presents: The Funeral
Everything Everywhere All at Once
★★★★★
Downton Abbey: A New Era
★★★★☆
Doctor Strange in the Multiverse of Madness
Escape Room: Tournament of Champions
Fantastic Beasts: The Secrets of Dumbledore
Ice Age: Continental Drift
Ice Age: Collision Course
Christmas Wedding Planner
A California Christmas: City Lights
A Christmas Prince: The Royal Baby
A Christmas Prince: The Royal Wedding
The Princess Switch 3: Romancing the Star
The Princess Switch: Switched Again
The Christmas Chronicles: Part Two
Confessions of an Invisible Girl
Sierra Burgess Is a Loser
To All the Boys: Always and Forever
To All the Boys: P.S. I Still Love You
To All the Boys I've Loved Before
The House of Flowers: The Movie
Cryptopia: Bitcoin, Blockchains & the Future of the Internet
Winx Club: The Secret of the Lost Kingdom
A Cinderella Story: Christmas Wish
The Christmas Chronicles: Part Two
Hurricane Bianca: From Russia with Hate
Phineas and Ferb: The Movie: Candace Against the Universe
Malibu Rescue: The Next Wave
Terms and Conditions May Apply
Bitcoin: The End of Money as We Know It
The Internet's Own Boy: The Story of Aaron Swartz
The Knight Before Christmas
Maleficent: Mistress of Evil
Jumanji: Welcome to the Jungle
Variações: Guardian Angel
★★★★★
Where'd You Go, Bernadette
The Kid Who Would Be King
Spider-Man: Far From Home
The Secret Life of Pets 2
Pokémon Detective Pikachu
The Rocky Horror Picture Show
Alice Through the Looking Glass
Beverly Hills Chihuahua 2
Beverly Hills Chihuahua 3: Viva la Fiesta!
Percy Jackson & the Olympians: The Lightning Thief
Percy Jackson: Sea of Monsters
Home Alone 2: Lost in New York
The House with a Clock in Its Walls
Fantastic Beasts: The Crimes of Grindelwald
Captain America: Civil War
Captain America: The Winter Soldier
Captain America: The First Avenger
Guardians of the Galaxy Vol. 2
Mamma Mia! Here We Go Again
BPM (Beats per Minute)
★★★☆☆
How to Talk to Girls at Parties
★★☆☆☆
Maze Runner: The Death Cure
Valerian and the City of a Thousand Planets
Kingsman: The Golden Circle
★★★★☆
Dragonheart: Battle for the Heartfire
King Arthur: Legend of the Sword
Transformers: The Last Knight
Kingsman: The Secret Service
Rogue One: A Star Wars Story
Fantastic Beasts and Where to Find Them
Maze Runner: The Scorch Trials
The Hunger Games: Mockingjay - Part 2
Extremely Loud & Incredibly Close
American Pie Presents: The Book of Love
Madagascar: Escape 2 Africa
The Twilight Saga: Eclipse
The Twilight Saga: Breaking Dawn - Part 1
The Twilight Saga: New Moon
The Twilight Saga: Breaking Dawn - Part 2
Transformers: Revenge of the Fallen
Transformers: Age of Extinction
Transformers: Dark of the Moon
The Hobbit: An Unexpected Journey
The Lord of the Rings: The Two Towers
The Lord of the Rings: The Return of the King
The Lord of the Rings: The Fellowship of the Ring
The Hobbit: The Desolation of Smaug
The Hobbit: The Battle of the Five Armies
Harry Potter and the Chamber of Secrets
Harry Potter and the Order of the Phoenix
Harry Potter and the Half-Blood Prince
Harry Potter and the Philosopher's Stone
Harry Potter and the Goblet of Fire
Harry Potter and the Deathly Hallows: Part 1
Harry Potter and the Deathly Hallows: Part 2
The Hunger Games: Catching Fire
Harry Potter and the Prisoner of Azkaban
The Hunger Games: Mockingjay - Part 1
Winx Club: The Secret of the Lost Kingdom
Winnie the Pooh: A Very Merry Pooh Year
The Chronicles of Narnia: The Lion, the Witch and the Wardrobe
Snow White and the Huntsman
The Chronicles of Narnia: Prince Caspian
Ghost Rider: Spirit of Vengeance
The Lion King II: Simba's Pride
Mickey Mouse Clubhouse: Mickey's Big Splash
The Perks of Being a Wallflower
The Chronicles of Narnia: The Voyage of the Dawn Treader
The Land Before Time X: The Great Longneck Migration
Pirates of the Caribbean: The Curse of the Black Pearl
Mickey's Once Upon a Christmas
📺 Shows
Knokke Off (Season 1)
★★★★☆
Everything Now (Season 1)
★★★☆☆
Big Mouth (Season 7)
★★★☆☆
De Luizenmoeder (Season 1)
★★★☆☆
Mako Mermaids (Season 4)
★★★☆☆
Mako Mermaids (Season 3)
★★★☆☆
Mako Mermaids (Season 2)
★★★☆☆
Mako Mermaids (Season 1)
★★★☆☆
Sex Education (Season 4)
★★★★☆
Dirty Lines (Season 1)
★★★★☆
Painkiller (Season 1)
★★★★☆
The Witcher (Season 3)
★★★★☆
Heartstopper (Season 2)
★★★★☆
Survival of the Thickest (Season 1)
★★★★☆
RuPaul's Drag Race All Stars (Season 8)
★★★☆☆
Glamorous (Season 1)
★★★☆☆
XO, Kitty (Season 1)
★★★☆☆
Black Mirror (Season 6)
★★★★☆
Never Have I Ever (Season 4)
★★★☆☆
Sweet Tooth (Season 2)
★★★★★
The Empress (Season 1)
★★★★★
Young Sheldon (Season 6)
★★★★☆
Sweet Tooth (Season 1)
★★★★★
Queen Charlotte: A Bridgerton Story (Season 1)
★★★★★
The Good Doctor (Season 6)
★★★★☆
Workin' Moms (Season 7)
★★★★☆
RuPaul's Drag Race (Season 15)
★★★★☆
The Last of Us (Season 1)
★★★★☆
The Witcher: Blood Origin (Season 1)
★★★☆☆
His Dark Materials (Season 3)
★★★★☆
His Dark Materials (Season 2)
★★★★☆
His Dark Materials (Season 1)
★★★★☆
Emily In Paris (Season 3)
★★★☆☆
White Lotus (Season 1)
★★★★☆
White Lotus (Season 2)
★★★★★
Warrior Nun (Season 2)
★★★★☆
One of Us Is Lying (Season 2)
★★★☆☆
Wednesday (Season 1)
★★★★☆
RuPaul's Drag Race UK (Season 4)
The Watcher (Season 1)
★★★★☆
The Handmaid's Tale (Season 5)
House of the Dragon (Season 1)
The Midnight Club (Season 1)
She-Hulk: Attorney at Law (Season 1)
Heartbreak High (Season 1)
Fate: The Winx Saga (Season 2)
The Imperfects (Season 1)
Heathrow: Britain's Busiest Airport (Season 8)
Never Have I Ever (Season 3)
RuPaul's Drag Race Down Under (Season 2)
The House of Flowers (Season 3)
The House of Flowers (Season 2)
The House of Flowers (Season 1)
I Am Not Okay with This (Season 1)
RuPaul's Drag Race All Stars (Season 7)
RuPaul's Drag Race All Stars: Untucked! (Season 4)
Stranger Things (Season 4)
The Umbrella Academy (Season 3)
Welcome to Eden (Season 1)
The Good Doctor (Season 5)
RuPaul's Drag Race (Season 14)
RuPaul's Drag Race: Untucked! (Season 14)
Human Resources (Season 1)
RuPaul's Drag Race UK vs the World (Season 1)
One of Us Is Lying (Season 1)
Inventing Anna (Season 1)
The Legend of Korra (Season 4)
The Legend of Korra (Season 3)
The Legend of Korra (Season 2)
The Legend of Korra (Season 1)
Avatar: The Last Airbender (Season 3)
Avatar: The Last Airbender (Season 2)
Avatar: The Last Airbender (Season 1)
Love, Death & Robots (Season 2)
Emily in Paris (Season 2)
Emily in Paris (Season 1)
Degrassi: Next Class (Season 4)
Degrassi: Next Class (Season 3)
Degrassi: Next Class (Season 2)
Elite Short Stories: Samuel Omar (Season 1)
Elite Short Stories: Patrick (Season 1)
The Worst Witch (Season 4)
The Worst Witch (Season 3)
The Worst Witch (Season 2)
The Worst Witch (Season 1)
Anne with an E (Season 3)
Anne with an E (Season 2)
Anne with an E (Season 1)
RuPaul's Drag Race UK (Season 3)
Heathrow: Britain's Busiest Airport (Season 7)
RuPaul's Drag Race All Stars (Season 6)
Marvel's Iron Fist (Season 2)
Marvel's Iron Fist (Season 1)
Shadow and Bone (Season 1)
Never Have I Ever (Season 2)
Never Have I Ever (Season 1)
The Handmaid's Tale (Season 4)
RuPaul's Drag Race Down Under (Season 1)
The Good Doctor (Season 4)
The Shannara Chronicles (Season 2)
The Shannara Chronicles (Season 1)
RuPaul's Drag Race (Season 13)
The Irregulars (Season 1)
RuPaul's Drag Race: Untucked! (Season 13)
RuPaul's Drag Race UK (Season 2)
RuPaul's Drag Race All Stars: Untucked! (Season 2)
Tiny Pretty Things (Season 1)
The Good Place (Season 4)
The Good Place (Season 3)
The Good Place (Season 2)
The Good Place (Season 1)
Fate: The Winx Saga (Season 1)
Greenhouse Academy (Season 4)
Greenhouse Academy (Season 3)
Greenhouse Academy (Season 2)
Greenhouse Academy (Season 1)
Selena: The Series (Season 1)
The Queen's Gambit (Season 1)
The Haunting of Hill House (Season 1)
The Haunting of Bly Manor (Season 1)
The Bureau of Magical Things (Season 1)
Drag Race Holland (Season 1)
Heathrow: Britain's Busiest Airport (Season 6)
The Umbrella Academy (Season 1)
The Umbrella Academy (Season 2)
Secret Celebrity RuPaul's Drag Race (Season 1)
RuPaul's Drag Race All Stars (Season 5)
The Politician (Season 2)
The Politician (Season 1)
Bangkok Love Stories 2: Innocence (Season 1)
Please Like Me (Season 4)
Please Like Me (Season 3)
Please Like Me (Season 2)
Please Like Me (Season 1)
Modern Family (Season 11)
Modern Family (Season 10)
Love, Victor (Season 1)
★★★★★
13 Reasons Why (Season 4)
RuPaul's Drag Race (Season 12)
RuPaul's Drag Race: Untucked! (Season 12)
How to Get Away with Murder (Season 6)
The Magicians (Season 5)
★★★★★
The Good Doctor (Season 3)
Tales of the City (Season 1)
RuPaul's Drag Race All Stars (Season 4)
RuPaul's Drag Race All Stars (Season 3)
RuPaul's Drag Race All Stars (Season 2)
RuPaul's Drag Race (Season 11)
RuPaul's Drag Race (Season 10)
RuPaul's Drag Race (Season 9)
AJ and the Queen (Season 1)
RuPaul's Drag Race (Season 8)
RuPaul's Drag Race All Stars (Season 1)
RuPaul's Drag Race (Season 7)
RuPaul's Drag Race (Season 6)
RuPaul's Drag Race (Season 4)
RuPaul's Drag Race UK (Season 1)
RuPaul's Drag Race (Season 3)
RuPaul's Drag Race (Season 5)
RuPaul's Drag Race (Season 2)
RuPaul's Drag Race (Season 1)
Heathrow: Britain's Busiest Airport (Season 5)
Degrassi: Next Class (Season 1)
13 Reasons Why (Season 3)
The Handmaid's Tale (Season 3)
Stranger Things (Season 3)
Heathrow: Britain's Busiest Airport (Season 4)
Stranger Things (Season 2)
Stranger Things (Season 1)
Game of Thrones (Season 8)
The Magicians (Season 4)
★★★★★
The Good Doctor (Season 2)
How to Get Away with Murder (Season 5)
Heathrow: Britain's Busiest Airport (Season 2)
Heathrow: Britain's Busiest Airport (Season 3)
Heathrow: Britain's Busiest Airport (Season 1)
The Handmaid's Tale (Season 2)
How to Get Away with Murder (Season 4)
How to Get Away with Murder (Season 3)
How to Get Away with Murder (Season 2)
The Young Pope (Season 1)
How to Get Away with Murder (Season 1)
The Handmaid's Tale (Season 1)
13 Reasons Why (Season 2)
The Magicians (Season 3)
★★★★★
The Blacklist: Redemption (Season 1)
The Good Doctor (Season 1)
The Librarians (Season 4)
Game of Thrones (Season 7)
13 Reasons Why (Season 1)
The Magicians (Season 2)
★★★★★
The Librarians (Season 3)
The Librarians (Season 2)
The Librarians (Season 1)
The Magicians (Season 1)
★★★★★
Game of Thrones (Season 6)
Once Upon a Time (Season 4)
Once Upon a Time (Season 1)
Game of Thrones (Season 4)
Game of Thrones (Season 2)
Game of Thrones (Season 5)
Game of Thrones (Season 1)
Game of Thrones (Season 3)
House of Anubis (Season 3)
House of Anubis (Season 2)
House of Anubis (Season 1)